Requirements to Access BRIDGES:
The Traer Public Library is a member of BRIDGES, a statewide consortium that offers ebooks, audios and magazines at no cost to you.
You must reside in Traer or in Rural Tama County to access BRIDGES
You must have a Traer Public Library card
How to get started with BRIDGES if you have a library card:
Download the Libby app on your phone or device. Follow the prompts, selecting Traer Public Library and entering your library card number and the phone number that we have on file for you (phone number does not include 319 or hyphens, if your area code is not 319, then you need to include all 10 digits.)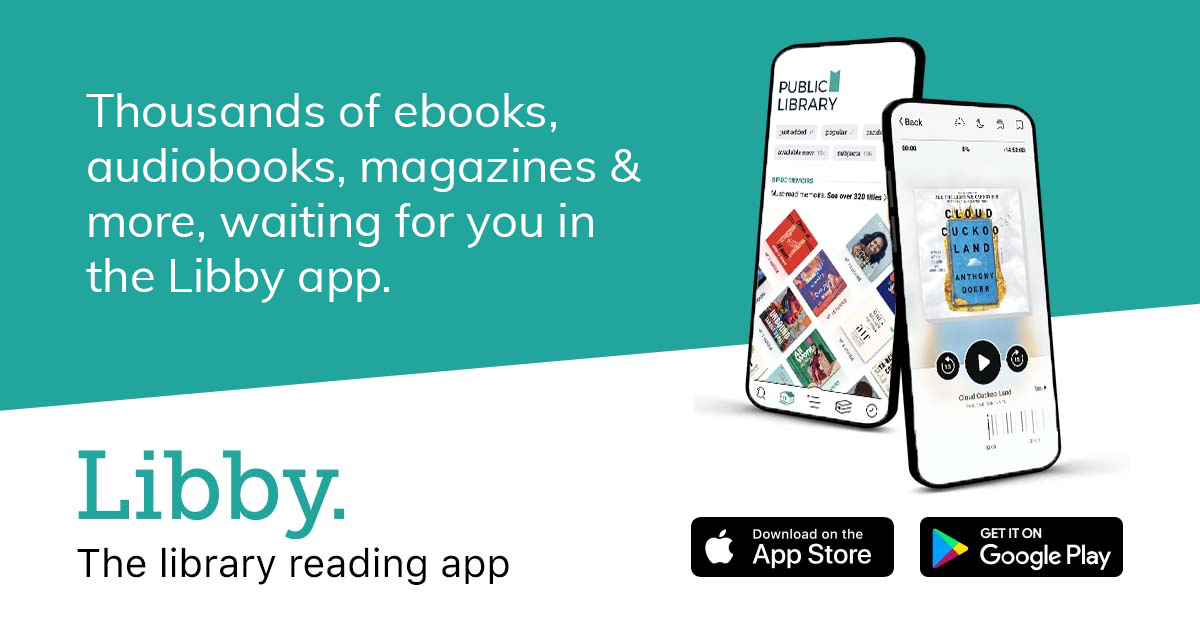 Limits:
You may check out a total of 5 available ebooks or audios at a time.
Check out is for 7 or 14 days.
There is no limit on magazines, and they are always available.
If you need help:
Go to help.overdrive.com. Or, we would be happy to help you at the library- email, call or stop in.
click on image to access BRIDGES