Tuesday Quilters
2020-09-29 13:41:59
Tuesday Quilters
Do you love to quilt? Would you like to learn more? Are you stuck and need help from fellow quilters? Or do you just need space to spread out? Join our Tuesday Quilters Group! This is a lively, talented group that gets together every Tuesday at 1:30 in the Talen Community Room to quilt and share ideas and tips. We have sewing machines, irons & ironing boards, fabric, books, and other supplies available for your use.

We also have a new cutter and accessories to share! With donation and grant money, we have purchased an AccuQuilt Ready Set Go! Ultimate Fabric Cutting System and several cutting dies. This cutter allows you to cut 6 layers of fabric at a time, and gives you exact, precise pieces with an easy turn of a crank. No more backaches, cut fingers or sore hands from cutting pieces! We have dies to cut pieces for 8" and 9" blocks, and also for 1", 1 ½", 2", and 3" strips.

The group always has a fun afternoon of quilting, visiting, and sharing their progress! Stop in to join them, and someone will be happy to show you how to use the AccuQuilt cutter!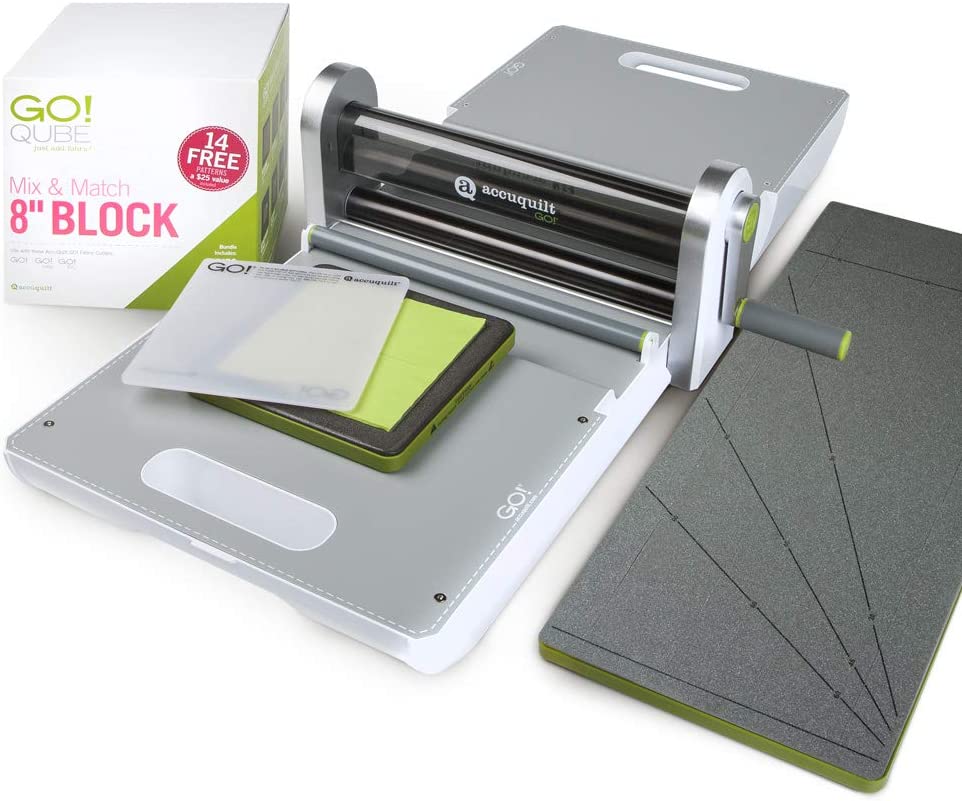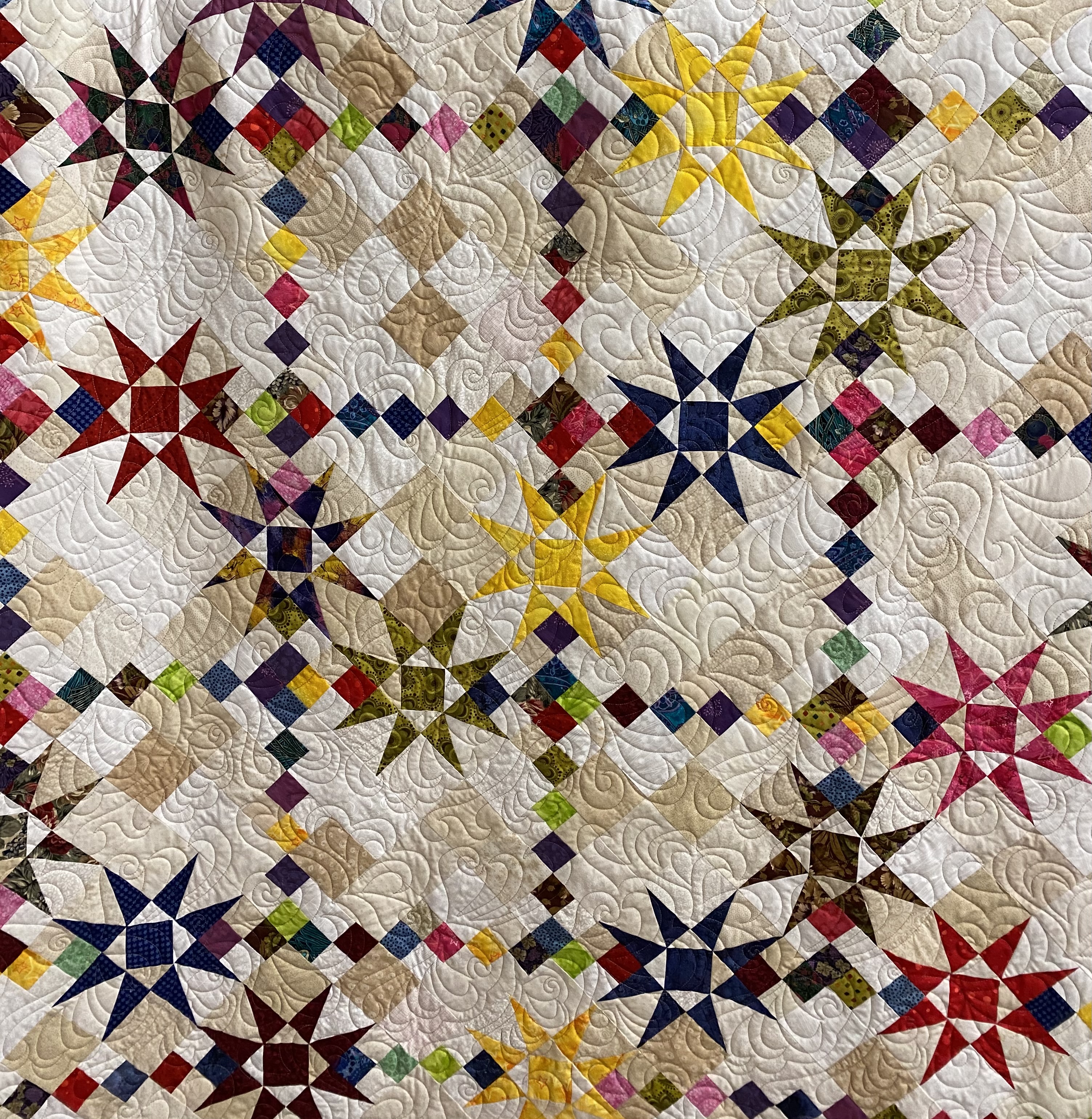 Quilt made by Cynthia Drajna